As an essential services business, we remain open to help our community with all immediate plumbing needs. We are here 24 hours a day taking all necessary precautions to keep your home safe, sanitary and flowing.
We understand the difficulties associated with entering the homes of those we serve. GENTEEL PLUMBERS' #1 priority is protecting the health of our employees and customers. Our team of professionals follows all CDC guidelines regarding social distancing and mask usage. These best practices can be found at the CDC's website.
Quality. Green. Affordable.
Quality. Green. Affordable.
The Bay's Area's Highly Certified GREEN Plumbers
The Bay's Area's Highly Certified Green Plumbers
At GENTEEL, we take serious pride in providing exceptional green plumbing service and repair to local businesses and households alike. When you need us, we'll be there for you! Call us at anytime; we're open 24 hours a day, 7 days a week.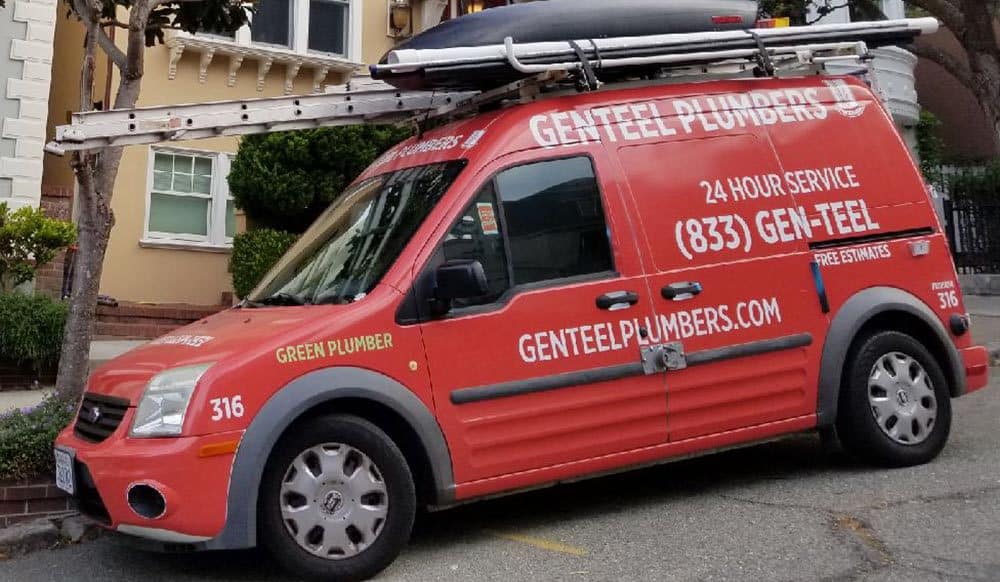 Serving The San Francisco Bay Area's Plumbing, Sewer and Drain Replacement Needs
Residential Plumbing Services
Our five-star team is equipped and ready to serve your plumbing needs when you need us most. Discover what our valued customers have to say about our quality-oriented services and prices.
"Prompt service and friendly. The GENTEEL PLUMBERS are very responsive and knowledgable. They charged me what they quoted for a kitchen sink drain clog and garbage disposal repair. Reasonable prices as well."
"The GENTEEL PLUMBERS are the best! We had a major clog issue and they had that fixed in 1 hour. They also showed us our pipeline sewers to ensure nothing else was clogged. The GENTEEL PLUMBERS were very professional, courteous and knowledgeable. I would highly recommend this plumber to others."
"The GENTEEL PLUMBERS crew is terrific! Super nice, good communicators, very responsive. They've helped me with a leaky faucet, and also worked on larger projects in my condominium building, always doing great work. Highly recommended."
"Experience AAAA. Plumbers arrived on time and made the work quickly and professionally. Very good spirit and equipment was high level."
"The GENTEEL PLUMBERS came Monday at 8:30am exactly as promised, started the work and when it became more involved, kept me updated with options and changes in price. They provided quality work at a very fair price. I will definitely call them for future plumbing needs."
"They were extremely professional, communicated arrival times, and charged very reasonable prices. I am so happy with the GENTEEL PLUMBERS that I have asked our HOA Board to include them as Trusted Vendors."
"These guys were much cleaner then most plumbers and left my home almost better than before. GOOD JOB GUYS!!"