You deserve hot water – Call (415) 484-3631 today!
Having hot water is one necessity that people take for granted — until they don't have it. GENTEEL PLUMBERS have all the knowledge and resources about the best water heaters for each situation. Talk to GENTEEL to get recommendations for your specific scenario.
Hot water is not just about having a hot shower. It is also very important for health and sanitation. Hot water helps sterilize harmful germs when washing dishes, and helps maintains the health for the nation and the world. Hot water is what helps kill harmful diseases and bacteria and keeps them from spreading. Don't go a day without hot water. Call (415) 484-3631 today!
From relighting a water heater, to a faulty pilot assembly, to a leaking water heater storage tank, we can provide excellent solutions for any brand. We have the certification and skills necessary for all of your water heater repairs.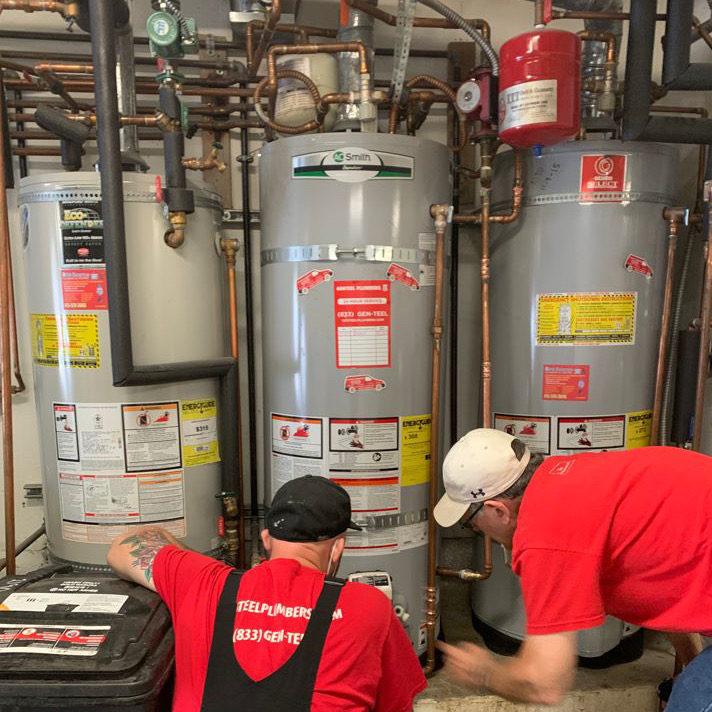 Water heaters are large pieces of machinery which can hold up to 100 gallons of scolding water. They need to be installed correctly by a professional. If installed incorrectly, you could have unwanted leaks and premature damage. Don't settle for less and call (415) 484-3631.
We have close relationships with major water heater brands such as Bradford White, Takagi, Navien, and American Standard. We know the perfect water heater for your specific application. With many years of experience working with various brands, we will help recommend the proper application to have your home or business running efficiently!
We've Got You Covered 24/7
For fast, friendly, and professional service, call GENTEEL PLUMBERS
(415) 484-3631
We look forward to providing you with 5 STAR SERVICE!