Sewer Replacement Is Our Speciality
GENTEEL PLUMBERS have been helping homeowners and property managers throughout the San Francisco Peninsula with all their sewer needs. We have built a legendary reputation for our reliability, quality craftsmanship, and prices.
Our professionals will give you a proper evaluation of your sewer by performing a sewer video inspection. From there we will provide novel solutions to any of your sewer issues. Luckily, trenchless sewer technology doesn't require major excavation, preventing damage to your beautiful landscape. From Daly City, Pacifica, Brisbane, San Mateo, Millbrae, South San Francisco and Belmont to Burlingame, you can trust us for all your trenchless sewer needs.
Unfortunately, not every sewer situation can be resolved by using our trenchless technology. Sometimes excavation is necessary, and a standard sewer replacement is advised. In such a situation we will do our best to limit the damage to your landscape. After the repair is performed, we will recommend reputable landscapers, tile companies, and cement contractors to restore your yard back to its pre-existing condition.
Trenchless Sewer Replacement
We have the technology to replace your sewer without having to remove a section of your driveway and digging up your front yard. We dig two holes, one one each side of the sewer, and our state-of-the-art machine pulls a piece of high-density polyethylene pipe throughout the old sewer.
Reduced excavation to your driveway and yard.
Much safer for pedestrian and vehicle traffic.
Less possibility of leaks: one solid pipe, no coupled joints.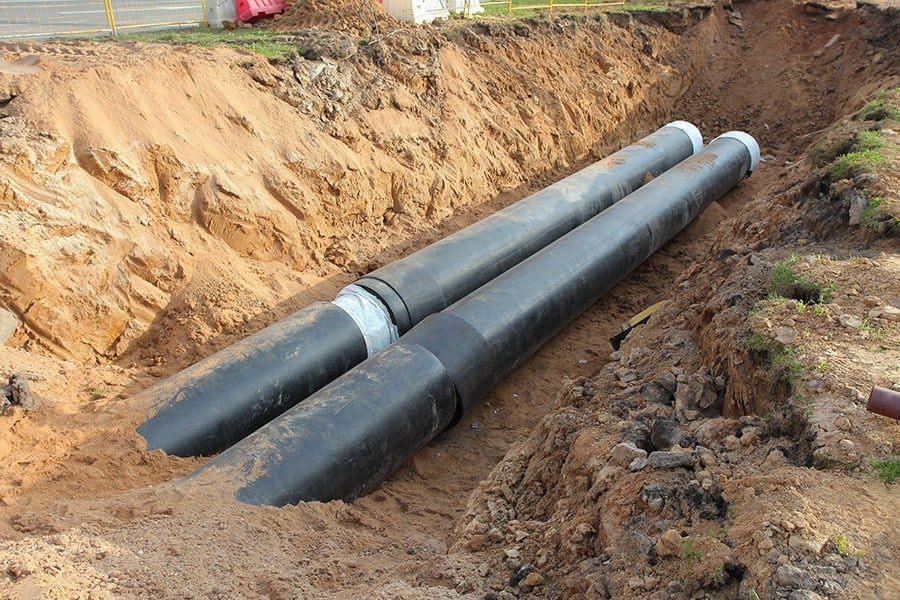 No Damage To Your Beautiful Property
Repairing or replacing a sewer is known for causing damage to people's lawns or property. Excavation must be performed, and front yards must be dug up for the replacement of the sewer line. Fortunately, by using our highly advanced equipment, our  technicians can evaluate what needs to be performed to minimize damage to your property.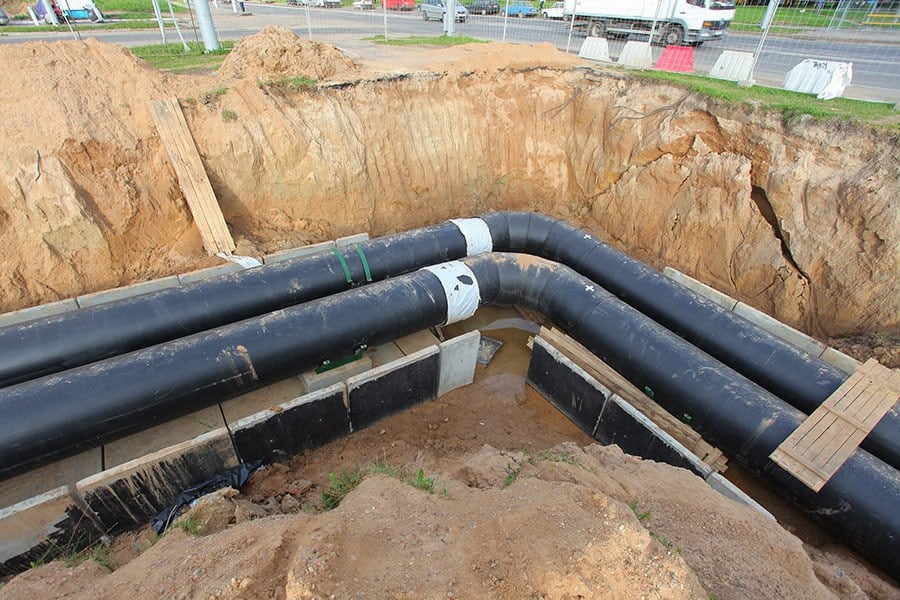 There are situations where trenchless sewer replacement is not an option. This involves excavation to locate your sewer, potentially calling for the removal of your driveway and front yard. We remove the old, defective sewer line and replace with a new, higher quality pipe. From there we backfill and compact the dirt, replacing the concrete as needed.
GENTEEL PLUMBERS will explain every step throughout the process of your sewer replacement with you.
We are proud of our specialty in sewers. From trenchless technology, to our unique excavation methods, new home construction to industrial buildings — we do it all. We have the skills, tools, and technology to complete your sewer project in a timely manner at a fair price. If you are in need of sewer maintenance, repair, or replacement, please call us at (415) 484-3631.
Older sewer systems were constructed of terracotta clay. These pipes were joined together by using hubs and cement mortar. Over time, the mortar wears and forms holes in the joints. From there neighboring tree and root systems attract towards the waste water. These roots will continue growing throughout the sewer and eventually they will crack and rupture the pipe.
We replace the old terracotta systems with new cast iron and/or plastic piping. The new pipe uses neoprene rubber bands held together with high quality metal. These new rubber bands are the solution to out dated hub and mortar joints. Having a root infested sewer is never a pleasant experience. Luckily, we have the skill and experience to handle it in a timely and cost-efficient manner.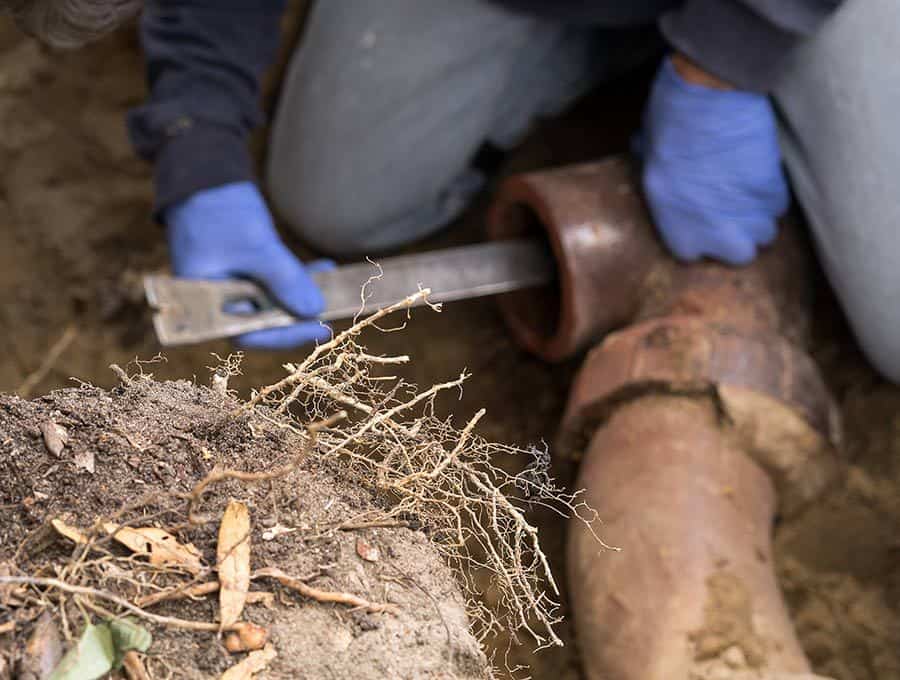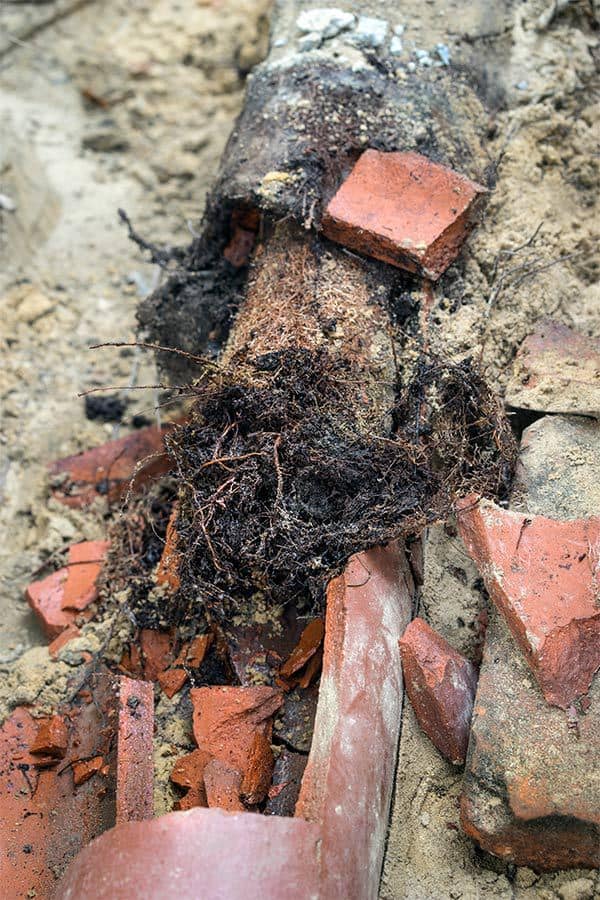 We provide an interim solution to your root infested pipes. We will use our advanced root cutting machinery. Depending on our technician's analysis, we will temporarily cut the roots using a root cutting snake or our special root cutting hydrojetter machine to get your sewer flowing again.
We've Got You Covered 24/7
For fast, friendly, and professional service, call GENTEEL PLUMBERS
(415) 484-3631
We look forward to providing you with 5 STAR SERVICE!